Moderators: Omphalos, Freakzilla, ᴶᵛᵀᴬ
Posts: 393
Joined: 30 Jan 2014 15:54
Could this be the original Baron Harkonnen[*]?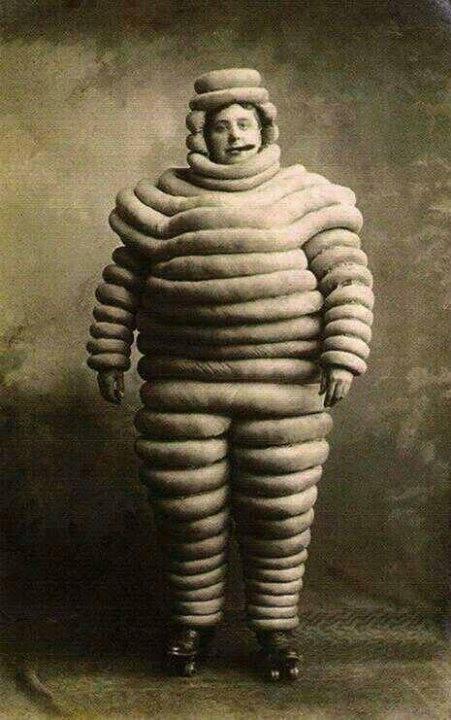 [*]Actually it's the original Michelin Man from 1910.
---
Posts: 5784
Joined: 28 Jul 2009 08:33
EDIT TO ADD
It's really him!
Spice is the worm's gonads.
---
Posts: 1504
Joined: 14 May 2010 14:11
Location: Grubville
And on skates no less!
I doubt that I'd have gotten as much of a laugh as I
have with out having read Pattern Recognition.
Gibson describes the Michelin Man as 'larval.'
Leto II is gone for good, except for OM. The "pearl" was just that; a miniscule portion of what Leto was, and not a compressed version of the whole. The pearl that the worms have do not make them Leto, or in any way similar to him.
-Omphalos
---
Posts: 393
Joined: 30 Jan 2014 15:54
Come to think of it, maybe it's Leto II before full wormification. Can't you see that? Him skating up and down the palace while he still could, the latest Idaho chasing behind.
---
---